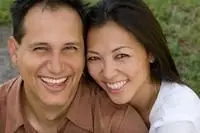 When it comes to choosing the right therapist, and the stakes are often high, the task can seem truly daunting. As a consumer in the North County San Diego area, the choices are overwhelming. If you don't know someone who has worked with a therapist they liked, where do you go for a recommendation? If you're conducting your own search, what qualifications or information do you focus on in making your choice? Sometimes reading a therapist's profile, or seeing a picture, can evoke a sense that "this person would understand me" or "I think I would be comfortable talking with this person". Then you may be on your way to making that call. But what questions do you ask when you connect with that person? The following link provides a good list of therapist traits, attitudes, and philosophies you might inquire about when you have that intial chat. Its important to remember that credentials can be impressive, but what is most important is how you feel in the presence of this person.
Do's and Don'ts for a Competent Therapist :

http://www.marriagefriendlytherapists.com/goodmarriagecounseling
Helping people find happiness and meaningful long-lasting relationships is my passion. There is nothing more important to me than marriage, friendship, and family life. Money and power can buy some nice things, but deep down what most people want is to know they are loved and accepted for who they are, that their relationships are solid and enduring. Neuroscience is discovering more and more that infants are born into the world "hard-wired" for attachment, not "little lumps of clay" that can be molded into whatever their parents want them to be. We come into the world with our temperaments and special talents already in place, waiting for the environment to support and grow our assets, or bring out our "worsts" if we grow up neglected or abused. Couples often have such a hard time when they discover the person they fell in love with is "different" in ways they didn't notice at first, and conflict erupts when they try to change partners to be more like themselves, or fail to make their needs or desires understood.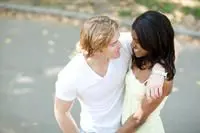 I've discovered that life is short and time passes quickly. I have been married for 40 years and raised 2 children, now 34 years old, and recently became a grandmother for the first time of a beautiful baby boy. I understand very well from my personal life, as well as my education, training, and experience as a therapist, that being in relationship can be extremely challenging. When people are open, willing, and courageous enough to be vulnerable with one another, there is so much to be gained and enjoyed. A truly intimate and rewarding relationship, in my opinion, is born of this kind of "realness". Sometimes people are afraid to face their "demons" and risk rejection or ridicule. Sometimes they think they have no "blind spots", but all of us have something we struggle with, and wish was different. I have witnessed clients have moments of sudden recognition and clarity, "epiphanies" or "light bulb" experiences that set them free and transformed ways they think and behave.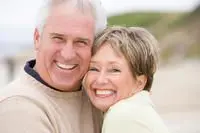 Don't wait! Call now.
Take that first important step towards the life and relationships you long for.