Welcome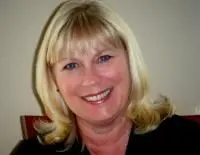 Today you are one step closer to a new you! Strong, confident, with a renewed sense of purpose, and relationships that last-a life worth celebrating rather than enduring.
Getting to the "root" of past traumas may provide insight into "why" you think or behave as you do and could be instrumental in breaking old patterns that have interfered with achieving the goals you long to reach, or crafting the life and relationships you've yearned for. Another possibility is that learning skills you were never taught, or discovering tools you already have that might be utilized in different contexts, could be your key that releases you from a prison of the past, and revitalizes how you live, work, play, and love today. While you can't change or erase painful events from the past, you can learn when and how past challenges emerge, and replay over and over in the present, causing pain, while at the same time searching for resolution and change. Together we will uncover and explore attitudes, perceptions, or behaviors that keep you "stuck", identify and rally your strengths and inner resources, and collaborate in ways to open new directions for your life. My approach is interested, respectful, experiential, and present-time oriented.
I provide:
Marriage and Relationship Counseling
Anger Management Counseling
Depression Therapy
Anxiety Counseling
Ways to manage stress and soothe uncomfortable emotions
Effective communication and listening tools
Conflict resolution skills
Assertive ways to express anger
How to set and maintain appropriate boundaries
If you're ready to stop hurting and make a fresh start, I look forward to hearing from you.